Vacuum Coater w/ IR Linear Dryer Available Now!
Brand New Proedge Technology Vacuum Coater System. Never Installed with Warranty. Amazing Design and Features.
MA ID:
FLA - 12857
Price:

$110,000.00

Category:

Systems & Automated Lines

Ovens & Curing

Manufacturer:
ProEdge Technologies
Model:
PET IR Dryer
Year of Manufacture:
2019
Condition:
New
Electric:
480 Voltage 60 Cycle 3 Phase

Proedge Technology Vacuum Coater with Linear IR Dryer


Machine Description:

Twin Vacuum Coat Water Based Application System Up to 12" Part

0-16 M/Min Vairiable Speed

Open Track Design for 4-sided exposure to the IR lamps for 4-sided drying.

Tapered track rails specifically designed to only make contact on the board at two small points, along the bottom corner edges, per section of track.

Adjustable track spacing from 2" centers to 4' centers and above.

Variable track speeds: up to 16 m/min.

Adjustable IR lights adjusts the distance between the IR lights and the product ensuring and maintaining a constant temperature.

Complete access panels on both sides of the dryer and on both top & bottom of track for daily inspection, cleaning and maintenance.

UL Listed electrical components, available on the U.S. market

Installed with Factory Warranty (Travel not Included)

Shipping Footprint:
38 (length) x 8 (width) x 7 (height)
Weight:
25000 lbs
All Information including Photos and Videos are supplied by a 3rd party Source.
Please confirm all data before committing to a purchase.
*Subject to credit approval. Additional programs available.
Click Here

for More Info
or call
Product Manager
Gary Carney
877-622-4657 x101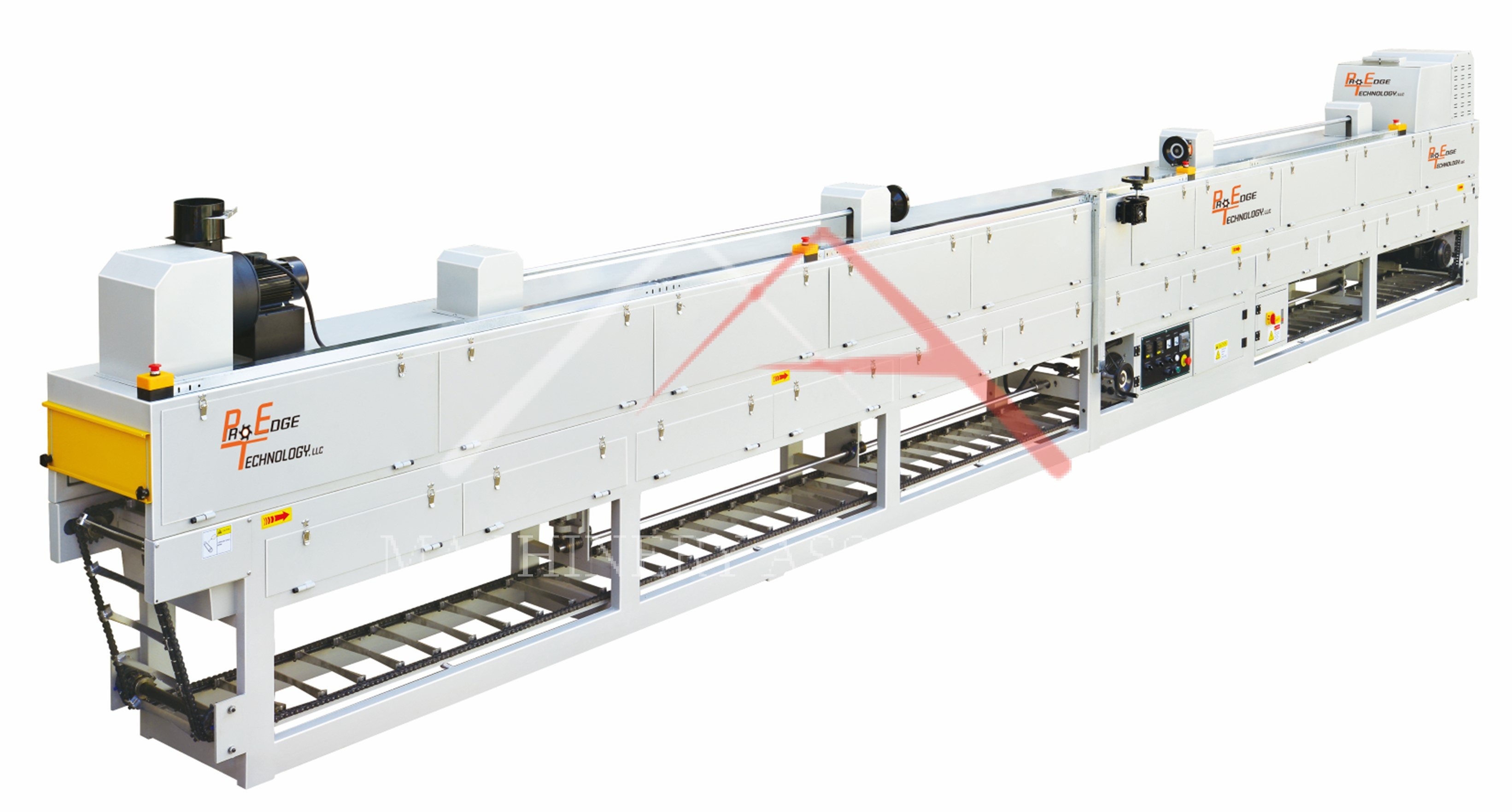 Pro Edge Coater with IR Dryer